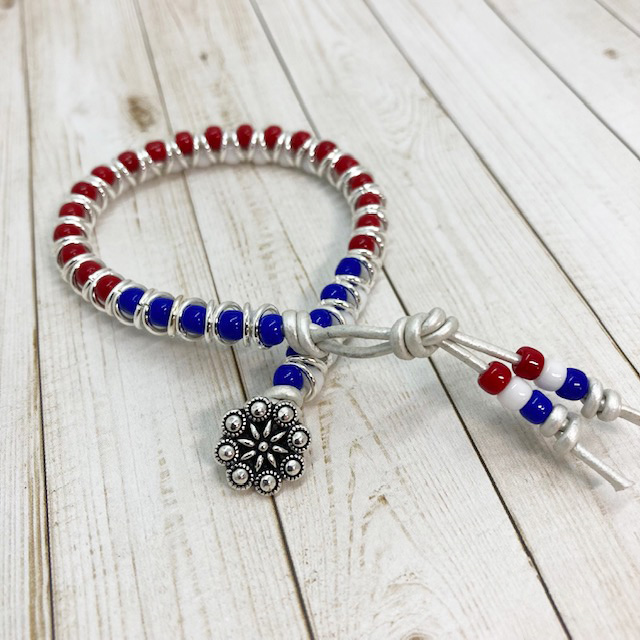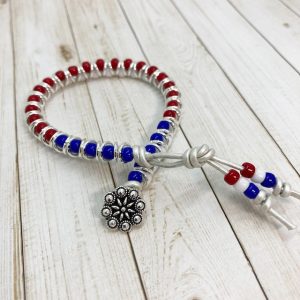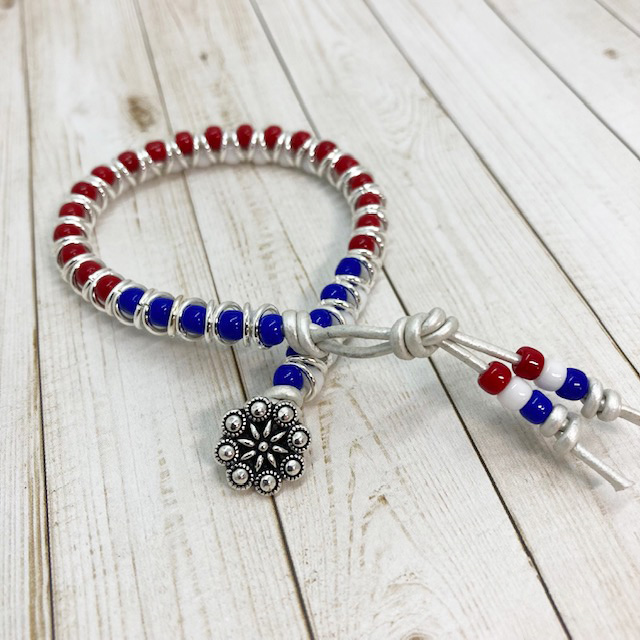 Create an easy and fun bracelet just in time for the 4th of July while you hone your jump ring closing skills.  This project is similar to our World Bracelet but includes extra instruction to create a "flag" pattern.  Click on the links below to purchase the products used in the sample.  NOTE:  YOU WILL NEED TWO PACKS OF JUMP RINGS!
Free Download Freedom Bracelet!    Or buy the kit here—>   FREEDOM KIT
Anytime your see a 'Read More' there is a selection of color or finish to make it your own creation!