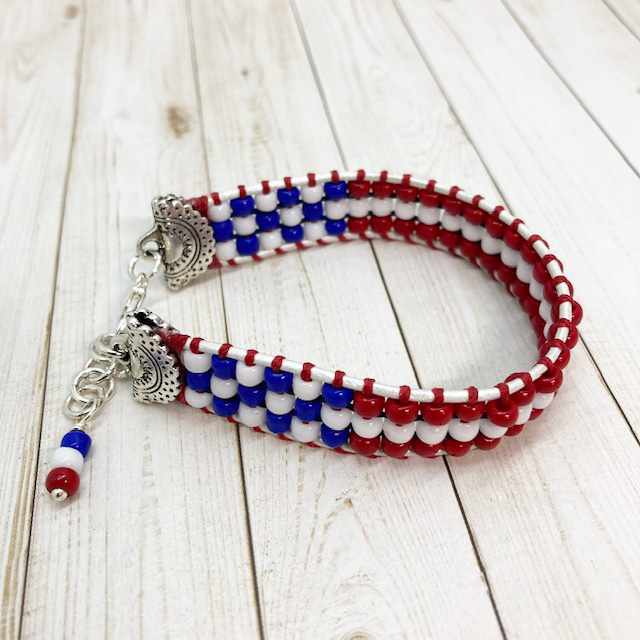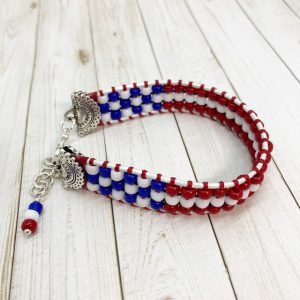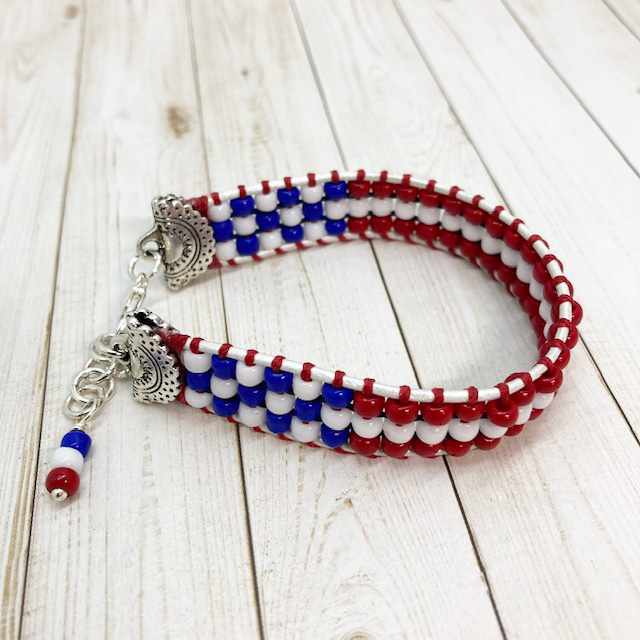 Red, White and Blue Loom Bracelet
Here is a patriotic version of our Tierracast Loom Project.  Below you will find the materials we used to create this bracelet.  We made six rows of white and blue beads to simulate the stars, then 21 rows of  red and white beads, and finally six rows of white and blue beads to end the bracelet.  We used our amazing 1.0 cord for the warp threads and the .5 amazing knotting cord for the weave.  This pattern created an adjustable bracelet measuring 6-3/4″ to 7-3/4″.   The original free Tierracast download is here. 
Anytime your see a 'Read More' there is a selection of color or finish to make it your own creation!